Divorce Decree Modification Attorney
When Life Changes, Our Law Firm Can Help
Do the terms of your divorce need updating?
You Need Divorce Decree Modification Attorney Denise Erlich On Your Side
Divorce decree modification attorney Denise Erlich understands that life does not stop after divorce. People lose their jobs. They start new careers. Mental or physical health conditions develop. People get remarried. Even the needs of children change. Significant changes in your circumstances may require post-divorce modifications. Denise will walk you through the appropriate processes, helping you petition for modifications that preserve your rights and your best interests.
Modifying a Divorce Decree in Illinois
To modify a divorce decree in Illinois, you must file a motion for modification with the courts. You can't just make post divorce modifications because the terms are burdensome or inconvenient, however. Changing a divorce decree can generally only be done when the parties have experienced a "substantial change in circumstances". If you and your spouse agree to the changes, however, you can file a joint petition for a divorce modification. The most common types of post divorce modifications include:
Child Custody Modifications
Parental responsibility modifications in Illinois must be in the child's best interest. Modifications to child custody cannot be made for two years after an order allocating parental responsibilities is established, unless there is evidence that the child is in danger. After two years have passed, however, modifications may be made if both parents agree, or if there is a significant change in circumstances.
Family Law Practice Areas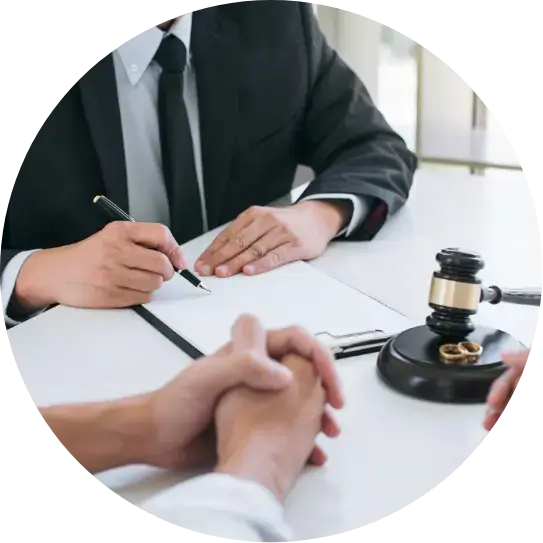 Need help modifying or enforcing an existing court order? Divorce decree modification attorney Denise Erlich can help. Call (630) 538-5331 today.
Parenting Time Modifications
Moving out of state or other such changes in living circumstances sometimes requires changes to established visitation, or parenting time schedules. For example, you may need to change from having your child half of the time to only seeing him or her on breaks from school.
Child Support Modifications
When the child's needs change significantly, or either parent's income increases or decreases substantially, the court may approve changing a divorce decree to reflect updated support obligations.
Spousal Maintenance Modifications
Alimony or spousal support modifications can be brought on if the income or earning capacity of either spouse changes substantially. Changes to the decree may also occur if the receiving spouse's needs change, or the recipient gets remarried.
Enforcing Child Support Orders Post-Divorce
When the court orders child support, many parents willingly uphold their financial obligations. However, the loss of a job, a prolonged illness or injury, or other factors sometimes cause them to fall behind on their payments. Unfortunately, some parents simply refuse to pay. If a parent falls into arrears, the State's Department of Healthcare and Family Services (HFS) has several child support enforcement options to recover past due balances.
HFS may take various administrative steps to bring past due child support balances current. These include requesting driver's, professional, and recreational license suspensions.
In addition to the administrative options, HFS also has financial enforcement actions it can take when people owe back child support. The department may intercept funds, such as state or federal tax refunds; place liens on certain property or financial accounts; and report the past due balances to the credit reporting agencies.
Minimizing Conflict and Stress For DuPage County Families
DuPage County post-decree enforcement and modification attorney Denise Erlich recognizes that when life changes, your needs, and the needs of your children, are often impacted as well. Serving as an advocate for you and your family, Denise will guide you through the divorce decree modification process and negotiate on your behalf.
Family Law Attorney Denise Erlich Handles the Following Post-Divorce Decree Disputes
Divorce decree modification attorney Denise Erlich helps families in Cook County, Will County, DuPage County, and the surrounding counties with:
Child Custody and Visitation Modifications
Child Support and Spousal Maintenance Modifications
Child Support Enforcement
"Denise was everything that we were looking for in a lawyer. She was open and honest with us about how she believed the case would go and helped us work through an uphill custody battle. She was both professional and personable. She answered all of our questions, provided solid counsel, and was very timely with getting back to us. We have used her for several occasions and are extremely satisfied with her work and commitment to helping our family. If you are looking for representation, I would wholeheartedly recommend her and her team for your needs."
FAQs About Modifying a Divorce Decree in Illinois
In Illinois divorce cases, final judgements may be reopened and modified within 30 days of their issuance or up to two years in extreme situations.
If you or your ex-spouse cannot reach an agreement regarding a proposed move by one of you that would affect your parenting time schedule, then you may need to obtain court approval.
Once approved by the court, the terms of your divorce decree become court-ordered. Therefore, failing to uphold your obligations may lead to consequences such as fines or even jail time.
Learn More About Post-Divorce Modifications in Illinois
Family Law Practice Areas