Family Law Attorney Denise Erlich
Serving the Greater Chicagoland Area
Denise Erlich is passionate about helping clients navigate through the divorce, paternity or post-decree process. She is committed to resolving cases efficiently and outside of court to minimize conflict, legal fees and emotional stress, but willing to fight if necessary and take a case to trial. Denise uses her 23 years of litigation, mediation and life experience to provide clients with the support they need during this difficult time so that they can transition to their new life as seamlessly as possible.
Denise provides valuable information, resources and insight to help clients understand the divorce process, to ensure their rights are protected, and to empower clients to make the best decisions for their family. Denise keeps clients fully informed of their case, provides clients with copies of all court documents, and is always available to answer questions in a professional and timely manner.
Denise treats every client with respect and understands how stressful it can be to go through a divorce or other family law matter. Denise patiently guides her clients through every step of the divorce, paternity or post-decree process and provides clients with candid advice about their case and legal options, so they can make informed decisions about their future.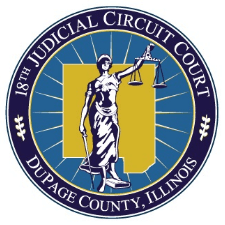 Ms. Erlich is a certified mediator and trained Guardian Ad Litem with the Eighteenth Judicial Circuit Court of DuPage County and is appointed by the court to serve in that capacity and make recommendations in accordance with the best interests of the children. She also serves as an arbitrator for the Eighteenth Judicial Circuit Court of DuPage County.
With years of experience as a mediator, arbitrator, collaborative law attorney and Guardian Ad Litem, Denise seeks to resolve disputes as fairly and amicably as possible through alternative dispute resolution options, such as mediation and collaborative law. Denise is a fellow of the Collaborative Law Institute of Illinois and a member of the International Academy of Collaborative Professionals. Denise is also a member of the DuPage County Bar Association, the DuPage Association of Women Lawyers, and the Illinois State Bar Association.
Denise obtained her J.D., with honors, from Chicago-Kent College of Law in 1999. Graduating in the top 15% of her law school class, she received the CALI Award in Trial Advocacy, was on the Dean's List, and earned a Certificate in Litigation and Alternative Dispute Resolution. She received her M.B.A. in Finance from DePaul University in 1995, and her B.S. in Computer Science and Accounting from the University of Illinois in 1986.
Professional Associations and
Memberships
Collaborative Law Institute of Illinois, fellow
International Academy of Collaborative Professionals, member
National Association of Divorce Professionals, Assistant Director, Naperville Chapter
DuPage County Bar Association, member
DuPage Association of Women Lawyers, member
Illinois State Bar Association, member
"Erlich Law Office exceeded my expectations in my divorce! Denise Erlich always had my back, was well prepared and was willing to do the tough stuff. I was very happy with the results, which is hard to say during a divorce. I highly recommend her services. She is very dedicated to her clients and goes above and beyond!!"
"Denise was everything that we were looking for in a lawyer. She was open and honest with us about how she believed the case would go and helped us work through an uphill custody battle. She was both professional and personable. She answered all of our questions, provided solid counsel, and was very timely with getting back to us. We have used her for several occasions and are extremely satisfied with her work and commitment to helping our family. If you are looking for representation, I would wholeheartedly recommend her and her team for your needs."
"The Erlich Law Office is terrific! Denise is an organized professional who really helped me understand every step of the court process. She made sure to make my main concerns for my family her concerns. She was also honest and forthcoming with suggestions. It was refreshing to find a lawyer who not only knows the many laws of the court, but is also empathetic to the emotions a divorce entails."
"While looking for a lawyer, I googled best divorce lawyers in DuPage County and Denise Erlich's name appeared. During the consultation, she explained the whole divorce process in a very understandable way; she listened to all of my questions and answered them with confidence, and honesty, taking as much time as needed with me. I was very impressed by her intelligence and experience. …
"Erlich Law Office helped me with exactly what I needed while going through a divorce. Not only was Denise thorough and professional she was compassionate as well. Denise helped me to understand my rights but also to make sure that my long term interests, and the interests of my children, were well protected. Her rates were very reasonable and she was able to connect me to other resources that I was in need of during this very difficult time in my life."