Chicago Spousal Support Attorney
Ensuring Your Financial Needs Are Met
You Grew Accustomed to a Standard of Living During Your Marriage.
Chicago Spousal Support Attorney Denise Erlich Can Help Maintain That Standard After Your Divorce
Your financial well-being should not be in jeopardy simply because you've decided to divorce. A spousal maintenance agreement can provide you with financial balance, limiting the adverse economic effects you might otherwise face. Spousal support attorney Denise Erlich can help you pursue alimony from your soon-to-be ex, so you can enjoy the financial foundation you need to move forward after divorce.
Also referred to in Illinois as spousal maintenance or alimony, spousal support is sometimes awarded to a spouse during and after a divorce to help ensure financial stability. It enables the recipient to maintain a similar standard of living that he or she grew accustomed to during the marriage.
In Illinois, the courts generally award one of several maintenance types. Some of the most common of these include:
Temporary Spousal Support
During the divorce, you may ask the court for temporary spousal support. The court may order your spouse to pay regular maintenance payments to help you make ends meet until your divorce case is resolved.
Family Law Practice Areas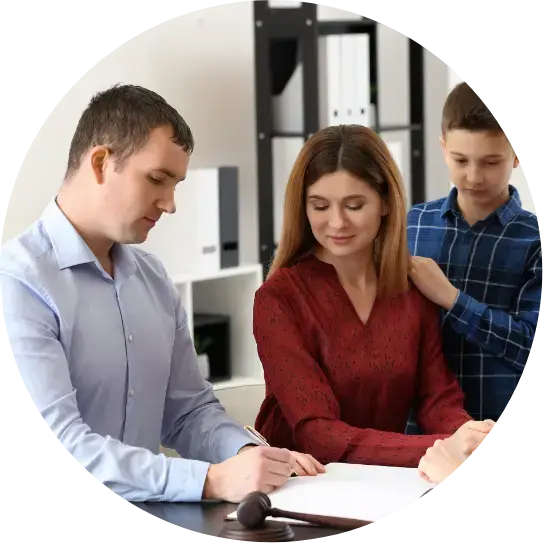 Chicago spousal support attorney Denise Erlich can help make sure your alimony arrangement is fair. Call (630) 538-5331 today.
Fixed-Term Spousal Maintenance
The court may also award fixed-term spousal support to help you get by until you become self-supporting. If the court determines that you are entitled to fixed-term alimony, your spouse will be ordered to make regular support payments to you over a fixed period of time.
How Is Alimony Determined in Illinois?
State statutes establish a clear calculation for determining spousal support awards in Illinois. In deciding whether to issue orders for alimony, the courts will consider varying factors. Chicago alimony lawyer Denise Erlich will guide you through the legal process, helping you obtain the support you need as you transition through this time of change.
Spousal Support Guidelines
A set formula typically determines the spousal support amount for Illinois maintenance petitions. To calculate the amount to be paid each month, the formula subtracts 25% of the receiver's monthly net income from 33% of the payer's monthly net income.
Using this formula, the court will not order payments that exceed 40% of both spouses' net income.
A Spousal Support Attorney Can Help Make Sure Your Alimony Agreement Is Fair
The last thing families need when going through the tumultuous process of ending a marriage is to deal with the added stress of financial challenges. Chicago spousal support lawyer Denise Erlich will evaluate the variables that exist in your situation to make sure your maintenance agreement is fair.
Spousal Support Attorney Denise Erlich Handles the Following Alimony Matters
Spousal maintenance attorney Denise Erlich helps divorcing couples in Cook County, Will County, DuPage County, and the surrounding counties find solutions that work. We can help with:
Denise was everything that we were looking for in a lawyer. She was open and honest with us about how she believed the case would go and helped us work through an uphill custody battle. She was both professional and personable. She answered all of our questions, provided solid counsel, and was very timely with getting back to us. We have used her for several occasions and are extremely satisfied with her work and commitment to helping our family. If you are looking for representation, I would wholeheartedly recommend her and her team for your needs.
FAQs About Spousal Support in Illinois
In Illinois, you may request spousal support after filing for the dissolution of your marriage. Your divorce lawyer can help you take the appropriate legal actions to ensure your spousal maintenance award is fair.
Failing to fulfill your court-ordered spousal maintenance obligation may result in enforcement actions such as wage garnishment, fines, and even jail time.
In Illinois, alimony durations vary case by case. Factors such as the length of the marriage will determine how long the court orders a spouse to make payments.
Family Law Practice Areas