DuPage County Child Support Lawyer
Helping to Ensure Your Children's Financial Needs Are Met
Raising Children Is Expensive
Chicago Child Support Lawyer Denise Erlich Can Help Make Sure You're Not Supporting Them By Yourself
As the mother of two children, child support lawyer Denise Erlich knows how expensive it can be to raise kids. Providing your children with a home, clothing, food, basic necessities, and college can easily add up to hundreds of thousands of dollars. When one parent is trying to make ends meet on his or her own, these financial burdens can quickly become overwhelming. Illinois law states that both parents have a legal obligation to provide financial support to their children. If you are getting a divorce in Illinois, or the other parent isn't living up to his or her end of the deal, our law firm can make sure child support is fair and that the other parent pays.
Determining Child Support in Illinois
Determining child support in Illinois is not as easy as tallying up and spitting expenses between the parents. The courts use the income shares model to make sure support is divided equitably, but not always equally. Chicago child support lawyer Denise Erlich will help you understand how child support obligations are calculated and work to ensure your kids have the financial resources they need to thrive.
What Is the Income Shares Model?
In Illinois, both parents generally bear a financial obligation in caring for and raising your child. The courts will consider both your incomes in determining child support awards. With the income shares model, your net incomes will be combined and compared to a schedule that outlines how much a household with your combined net income would contribute financially to raising a child. The amount is adjusted if multiple children are involved.
The courts will then assign you and the other parent a percentage of the obligation based on your parenting time, your individual income, and other factors. Both parents will not pay, however. Rather, the court will typically hold that the parent with the majority of parenting time is already spending that amount on the child. In most cases, the other parent will be ordered to make monthly payments. If the parents share equal parenting time, the parent with the higher income may be ordered to pay.
Family Law Practice Areas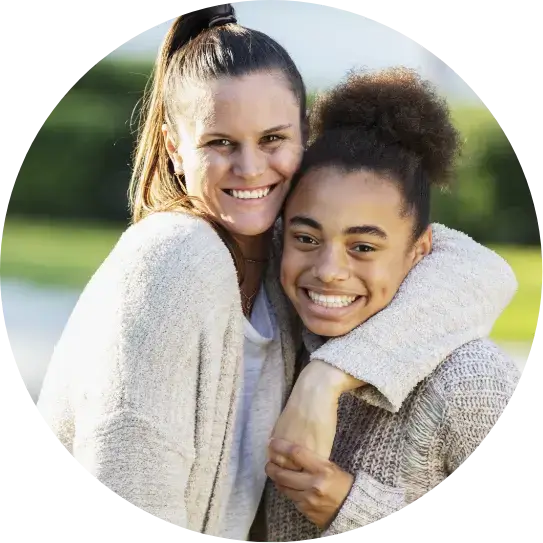 Child support lawyer Denise Erlich can help ensure your children's financial needs are met. Call (630) 538-5331 today.
Do You Need Help Enforcing Child Support Orders?
Parents who fail to pay child support in DuPage County may face enforcement actions by the state. Our law firm can help you file a petition to enforce child support orders when the other parent is non-compliant. Some actions the state may take include:
Under some circumstances, the state uses contractual agreements with private collection agencies to bring non-paying parents balances current.
Illinois state law gives the Department of Healthcare and Family Services authority to intercept certain funds of parents with child support delinquencies. This includes funds from state and federal tax refunds.
To encourage parents to stay current on their child support obligations, HFS may request the suspension of a delinquent parent's driver's license, U.S. passport, or professional or recreational licenses.
Child Support Modifications in Illinois
If your income, the income of the other parent, or the needs of your child substantially change, child support lawyer Denise Erlich can help you file a motion to modify child support orders. Modifications in Illinois can address payment amounts as well as their duration. A parent is entitled to receive child support until the child turns 18 or completes high school, whichever date is later, or until the child turns 19 if still attending high school.
DuPage County Child Support Attorney Denise Erlich Helps Parents Achieve Sustainable Solutions
Child support attorney Denise Erlich helps parents in Cook County, Will County, DuPage County, and the surrounding counties ensure their children's financial needs are met. Our law firm can help with:
Child Support Determinations
Child Support Enforcement
Denise was everything that we were looking for in a lawyer. She was open and honest with us about how she believed the case would go and helped us work through an uphill custody battle. She was both professional and personable. She answered all of our questions, provided solid counsel, and was very timely with getting back to us. We have used her for several occasions and are extremely satisfied with her work and commitment to helping our family. If you are looking for representation, I would wholeheartedly recommend her and her team for your needs.
FAQs About Child Support in Illinois
Child support orders do not always include medical coverage obligations in Illinois. However, at the same time as issuing a child support order, the court may require a parent to provide health care coverage.
Generally, the court still holds parents responsible for providing financial support for their children even if they don't have income. The courts may consider the circumstances to determine an appropriate award amount.
In Illinois, you will generally receive child support payments until your child turns 18-years-old, graduates from high school, or turns 19-years-old while attending high school.
Family Law Practice Areas