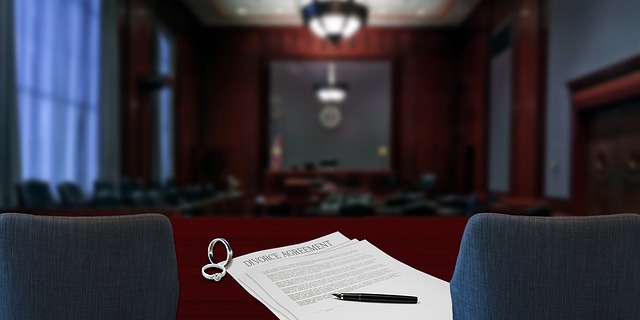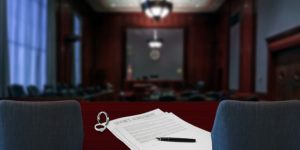 A divorce deposition is commonly used to compile evidence when child custody, property division, child support, and other facts about the dissolution of the marriage are at issue. Part of the discovery process, depositions enable attorneys from both sides of a divorce proceeding to question the case's participants prior to the trial.
What is a Deposition?
A deposition is a type of testimony used for fact-finding during a divorce's discovery process. The parties that are deposed are asked questions about the divorce. Depositions are typically conducted outside the courtroom, but participants take an oath to tell the truth and their testimonies can be used as evidence during trial. A court reporter will record the proceeding and provide each attorney with a written transcript of the deposition.
Depositions may not be limited to the divorcing spouses. If a custody dispute exists, expert witnesses or court-appointed experts, like a child psychologist or guardian ad litem might also be deposed. In a high-net-worth divorce with a complex financial situation, a forensic accountant might be deposed.
Why is Preparation So Important?
Because any information gained during a deposition can be used during a trial, it is important to be prepared before entering the deposition process. Divorce lawyers help their clients prepare by asking them questions they expect to be included during the deposition. Questions about marital and individual assets, joint liabilities, facts about the marriage, parenting skills, and expectations for spousal maintenance or child support might be included.
Tips for Surviving a Deposition
Divorce depositions can be very stressful. One spouse's attorney may attempt to confuse or intimidate the other spouse with his or her line of questioning. Those who are deposed should not panic or rush when answering their questions.
Spouses who find themselves having to testify in a divorce deposition should:
Take their time to listen to the questions and think carefully before answering. If the question is confusing, they should ask for clarification.
Only answer the question that is asked. Spouses should not volunteer additional information.
Resist the temptation to fill in awkward silences while waiting for the opposing attorney to respond after each question is answered.
Stick to the facts and answer questions to the best of their knowledge.
Be honest. If they do not know an answer or cannot remember the answer, spouses should say so.